The Coyote Meadows Coalition is comprised of groups and individuals focused on opening up and activating for parkland a 50-acre city-owned parcel along Coyote Creek between Story Road and Hwy 280. The Coyote Creek Trail runs along the western edge of the area and the future Five Wounds Trail will run along its eastern edge.
The land in question is currently designated as parkland. Our coalition seeks to open up the meadows area to passive recreational uses as well as to improve the water quality of Coyote Creek by reducing homeless encampments in the area. ​Opening up ​Coyote Meadows for park uses would provide access from the Spartan-Keyes Neighborhood and from Kelley Park and Happy Hollow, as well as from Little Saigon along Story Road to the east and from the Olinder Neighborhood and other neighborhoods to the north.
Our goal is to transform the former landfill and homeless encampment into an exciting urban distributed and networked park called Coyote Meadows. Please join our coalition of neighbors and environmental, educational and trails groups.
---
Planting Seeds at Coyote Meadows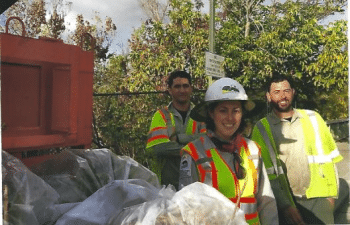 Adam Matsui, Patti Workover and Jason Castro cleared some of the weeds along the Story Road sidewalk at the southern edge of Coyote Meadows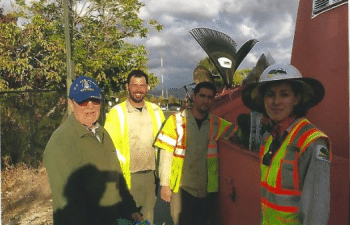 Patrick Pizzo helped the team rake a few spots where poppy seeds were spread, but more weeds need to be removed before the bulk of the seeds are planted